What is Chiropractic Orthospinology?
What is Orthospinology?
A specific chiropractic approach to restoring health and spinal integrity at the craniocervical junction.
Orthospinology is a field of study within the chiropractic profession that focuses on the upper cervical spine. This procedure utilizes the latest technology which includes analyzing images of the spine, to detect and correct interference to the nervous system. Patients of all ages, from small children to grandparents, may benefit from Orthospinology.
Stress and interference with the nervous system can result in postural malalignment and various types of pain. Your chiropractor will use a spinal correction to restore body balance to help you achieve optimum health.
Based on over 70 years of research, upper cervical chiropractic care is supported by well over 300 research papers and two textbooks.
To learn more about Orthospinology, go to www.orthospinology.org.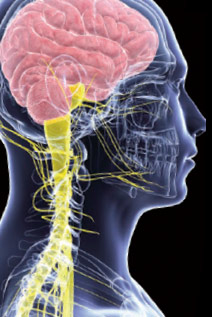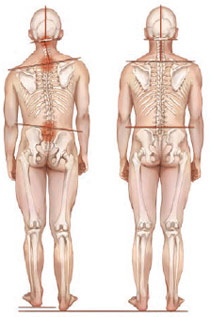 What is Chiropractic?
The nervous system controls and regulates virtually all functions of the body.

Spinal misalignments may cause interference to the nervous system.

Interference to the nervous system can cause the body to be imbalanced.
The nervous system is a communication network carrying information between the brain and body. Interference with the nervous system, caused by spinal misalignments, results in body imbalance and poor health. Chiropractors search for the cause of the interference with the goal of removing the interference and improving body function. Your chiropractor will work to correct your spinal misalignment as you work to balance other parts of your life, such as good nutrition, exercise, rest, and a positive attitude.