Contact and Learn About Us
Dr. F. Mark Baker has practiced Chiropractic in Blairsville, Georgia since 1997. Prior to moving to Blairsville from the Atlanta area, he practiced for seven years in Smyrna, Georgia. A native of South Carolina, he has lived in Georgia since 1985. He graduated from Life University in 1990.
Before becoming a Doctor of Chiropractic, Dr. Baker received a degree in Radiologic Science in 1975 and spent twenty years in the field of Radiology. After personally experiencing  the benefits of Chiropractic Orthospinology, he decided to pursue a degree in Chiropractic. He became certified in the field of Chiropractic in 1990 and for the past five years he has taught Advanced Orthospinology.
Dr. Baker and his wife, Lynn, raised their two sons, Cole and Bret, in Blairsville, Georgia. Both are graduates of Union County High School. Bret now attends Kennesaw State University and Cole is a first year medical student at Mercer University. We have truly enjoyed being part of this wonderful community and everyone is welcomed into our practice.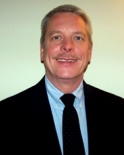 We are conveniently located across from Union General Hospital in Blairsville, Georgia.
97 Deep South Farm Rd
Suite #1
Blairsville, GA 30512
(706) 745-5551
Our Hours
Mon – Thurs
9:00am – 5:30pm
Closed For Lunch from 1:00 to 2:30
<iframe src="https://www.google.com/maps/embed?pb=!1m18!1m12!1m3!1d3272.8558113758377!2d-83.96595528401318!3d34.88496688083321!2m3!1f0!2f0!3f0!3m2!1i1024!2i768!4f13.1!3m3!1m2!1s0x885f18262157a233%3A0x4d6bbbdf3a4d5513!2sBaker+Chiropractic+Clinic!5e0!3m2!1sen!2sus!4v1475612409597" width="800" height="500" frameborder="0" style="border:0" allowfullscreen></iframe>